Co-Creating Our Future on Planet Earth
http://www.sott.net/article/310303-The-US-Constitution-It-is-Just-a-piece-of-paper
Eric Peters
Eric Peters Autos
Thu, 14 Jan 2016 18:31 UTC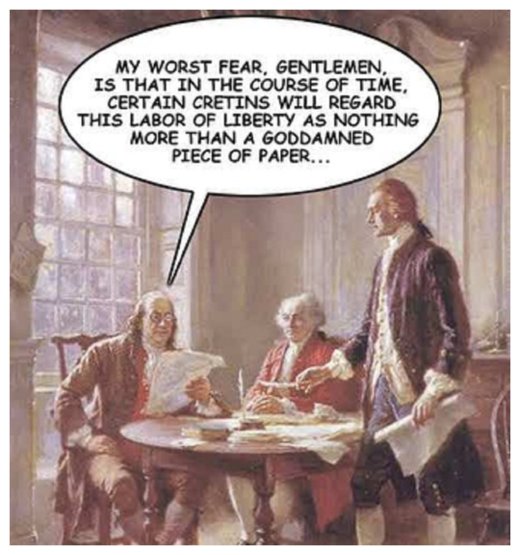 We're supposed to revere – and follow – the Constitution. But if they don't, why should we?
By they, I mean the people who lord it over us. Our rulers. I choose the word deliberately, in the interests of editorial accuracy. We're certainly not ruled by the Constitution.
And neither are they.
Consider, for instance, this business of judicial review. The power claimed by the Supreme Court to "interpret" the Constitution. It is a power you will find nowhere in the Constitution itself, or even hinted at. It was simply asserted by the first chief justice, John Marshall (who was a cousin of but also – unsurprisingly – a great enemy of Thomas Jefferson's) in a kind of lawyerly Beer Hall Putsch. The court, under Marshall, defined and decreed its own power…
View original post 776 more words