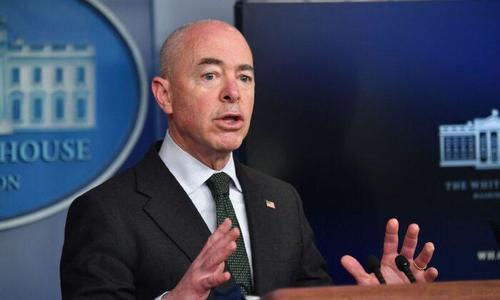 The Washington Times, which first reported the story, says a department spokesperson declined to give details, but that more information would be revealed "in the coming weeks."
Mayorkas might want to start by fact-checking his recent claim that the U.S. southern border is "closed." He made the statement when news pictures showed waves of people crossing the border. Should kids believe him, or their "lying eyes"?
Should anyone, regardless of political party or persuasion, be comfortable with government telling especially children what they can believe and whom they can trust? This is what totalitarian states do. It's called propaganda.
We are already inundated with political correctness, cancel culture, and woke-ism. TV networks spend more time delivering opinion and slanting stories to particular points of view than what once resembled—if not objective journalism—then at least fairness.
The list of government officials who have lied is long and dates back to the founders of the nation. Some lies could be defended on national security grounds. Others were used to cover up wrongdoing or enhance the image of the one who lied.
Continue https://www.blacklistednews.com/article/80047/ministry-of-truth.html