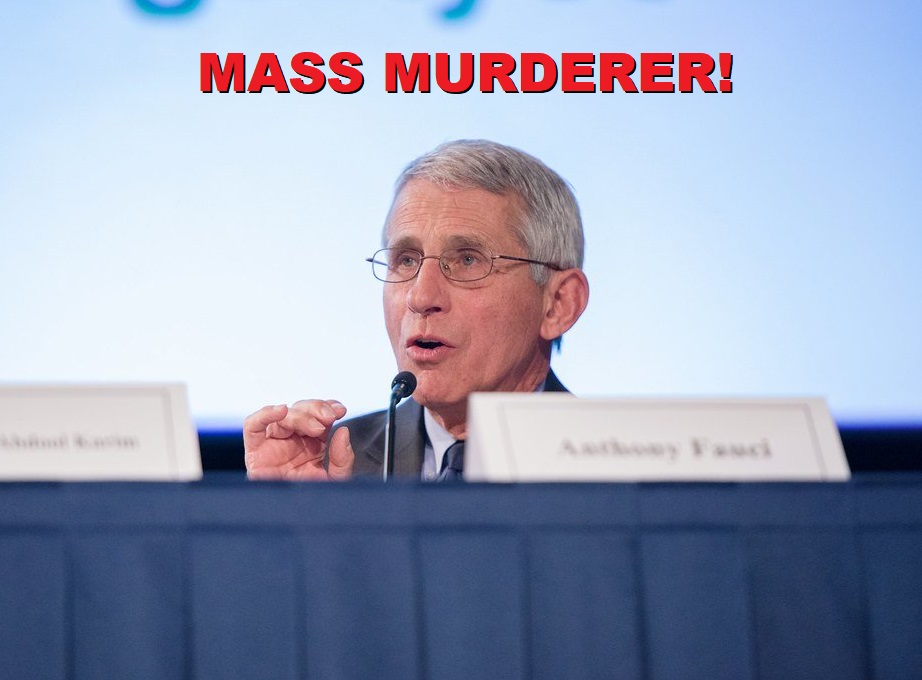 Comments by Brian Shilhavy
Editor, Health Impact News
More medical doctors have come forward to expose the continued withholding of hydroxychloroquine from COVID patients and Dr. Anthony Fauci's continued propaganda against it, which has led to tens of thousands of deaths in the U.S., and millions worldwide.
Two California doctors and a Florida medical doctor who also has a master's degree in public health, have published maybe the most comprehensive response to Dr. Fauci to date, in their "Open Letter" to him.
They join thousands of other doctors in the U.S. and around the world who are all saying the same thing: HCQ saves the lives of people diagnosed with COVID.
As we have previously reported, it is suspected that the real reason Fauci and his murderous accomplices are trying to silence these doctors, such as the Frontline Doctors who stormed into Washington D.C. a few weeks ago, is because legally they cannot petition the FDA to fast-track new drugs and vaccines if there is already an effective treatment available. (See: Is the 100% Cure Rate of Hydroxychloroquine a Threat to Fast-Tracking the COVID Vaccines?)
In other news, the FDA has denied the request of doctors at the Henry Ford Health System to use HCQ with their patients. (Source.)
See our previous article on these doctors:
There can be no doubt anymore that the murderous medical tyrants in the U.S. are responsible for far more deaths than the deaths attributed to COVID.
Open Letter to Dr. Anthony Fauci Regarding the Use of Hydroxychloroquine for Treating COVID-19
by Dr. George C. Fareed and et al.
Global Research
Dear Dr. Fauci:
You were placed into the most high-profile role regarding America's response to the Coronavirus pandemic. Americans have relied on your medical expertise concerning the wearing of masks, resuming employment, returning to school, and of course medical treatment.
You are largely unchallenged in terms of your medical opinions. You are the de facto "COVID-19 Czar". This is unusual in the medical profession in which doctors' opinions are challenged by other physicians in the form of exchanges between doctors at hospitals, medical conferences, as well as debate in medical journals. You render your opinions unchallenged, without formal public opposition from physicians who passionately disagree with you. It is incontestable that the public is best served when opinions and policy are based on the prevailing evidence and science, and able to withstand the scrutiny of medical professionals.
As experience accrued in treating COVID-19 infections, physicians worldwide discovered that high-risk patients can be treated successfully as an outpatient, within the first 5 to 7 days of the onset of symptoms, with a "cocktail" consisting of hydroxychloroquine, zinc, and azithromycin (or doxycycline). Multiple scholarly contributions to the literature detail the efficacy of the hydroxychloroquine-based combination treatment.
Dr. Harvey Risch, the renowned Yale epidemiologist, published an article in May 2020 in the American Journal of Epidemiology titled "Early Outpatient Treatment of Symptomatic, High-Risk COVID-19 Patients that Should be Ramped-Up Immediately as Key to Pandemic Crisis". He further published an article in Newsweek in July 2020 for the general public expressing the same conclusions and opinions. Dr. Risch is an expert at evaluating research data and study designs, publishing over 300 articles. Dr Risch's assessment is that there is unequivocal evidence for the early and safe use of the "HCQ cocktail." If there are Q-T interval concerns, doxycycline can be substituted for azithromycin as it has activity against RNA viruses without any cardiac effects.
Yet, you continue to reject the use of hydroxychloroquine, except in a hospital setting in the form of clinical trials, repeatedly emphasizing the lack of evidence supporting its use. Hydroxychloroquine, despite 65 years of use for malaria, and over 40 years for lupus and rheumatoid arthritis, with a well-established safety profile, has been deemed by you and the FDA as unsafe for use in the treatment of symptomatic COVID-19 infections. Your opinions have influenced the thinking of physicians and their patients, medical boards, state and federal agencies, pharmacists, hospitals, and just about everyone involved in medical decision making.
Indeed, your opinions impacted the health of Americans, and many aspects of our day-to-day lives including employment and school. Those of us who prescribe hydroxychloroquine, zinc, and azithromycin/doxycycline believe fervently that early outpatient use would save tens of thousands of lives and enable our country to dramatically alter the response to COVID-19. We advocate for an approach that will reduce fear and allow Americans to get their lives back.
We hope that our questions compel you to reconsider your current approach to COVID-19 infection.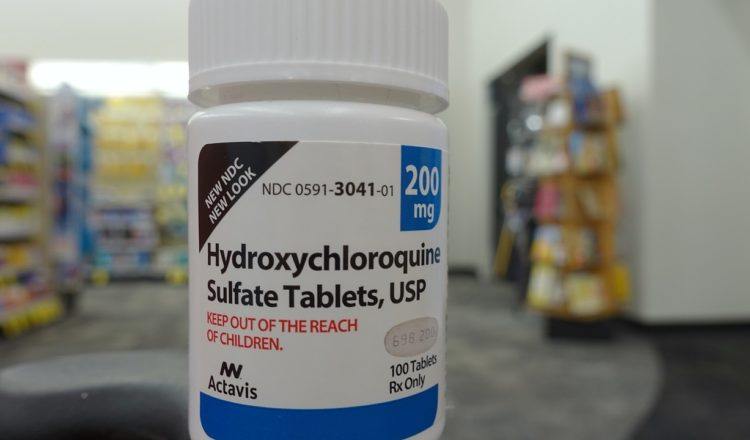 Questions regarding early outpatient treatment, CONTINUE…