The child pornography industry is more prevalent than most of us can even fathom.  In the case of Eric Marques, who ran a hosting service for numerous dark web child pornography and exploitation sites, an FBI investigation revealed that the hosting service housed more than 8.5 million photographs and videos of material involving the exploitation of children.   U.S. Attorney Robert K. Hur remarked, "This is an egregious case where one individual facilitated the abuse of more than a million new child victims and attempted to keep the abuse hidden on the dark web."  An FBI agent on the case has dubbed Marques as, "the largest facilitator of child pornography on the planet."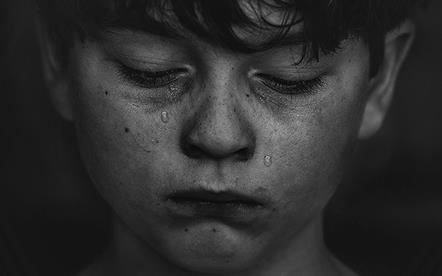 A 2016 National Child Exploitation Threat Assessment reported that the child pornography industry has exploded with the increased globalization of the market, sophistication of encryption techniques, and the ability to evade detection using dark web networks.  Thousands upon thousands of pedophiles worldwide drive the demand for this depraved imagery.  In just one example cited by the National Child Exploitation Threat Assessment, the FBI investigated a single website on the dark web which had approximately 200,000 registered users. "Not only is the production and distribution of these images perpetuating the demand for new material," the report states, but, "the 2016 National Strategy survey shows that offenders also have increased their demand for more depraved and egregious content."  Eric Marques' Freedom Hosting service was a massive hub for this depraved and egregious child abuse material.
As a dual citizen born in New York to a Brazilian father and Irish mother who are divorced, Marques lived with his mother and sister in Ireland since childhood.  Marques later worked and lived in his father's Dublin home for years, prior to a police raid and his apprehension from the residence in August of 2013. Neighbors described Marques as a recluse who spent most of his days in solitude on his computer. The amended criminal complaint against Marques alleges that between July 24, 2008 and July 29, 2013, the facilitator "conspired to advertise and to distribute child pornography, and aided and abetted the advertising and distribution of child pornography by allegedly operating a free, anonymous web hosting service (AHS) located on the "dark web", an area of the Internet that is only accessible by means of special software, allowing users and website operators to remain anonymous or untraceable. " Around the same time that Marques began facilitating child pornography sites, the National Center for Missing & Exploited Children reported that child pornography files submitted between 2005 to 2009, for the purposes of identifying children, increased by 432%.